Your Source for Your Daily Football Fix.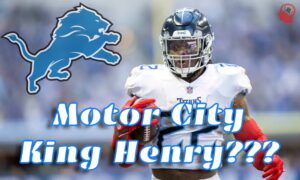 The Tennessee Titans have a new general manager in the building, and things are starting to already look different in Nashville. Their cap situation is
Read More »
Take A Peek Through Our Lens 📸
Be Sure to Keep Updated On-The-Go By Following Us On Social Media!
There is tons of content that you will see on our Instagram, TikTok, or YouTube so be sure to check them out. We will also be keeping y'all up to date on where we will be going in the future as well as potential give aways & prizes. 
Whether you're curious about features, our schedule, or even press, we're here to answer any questions.