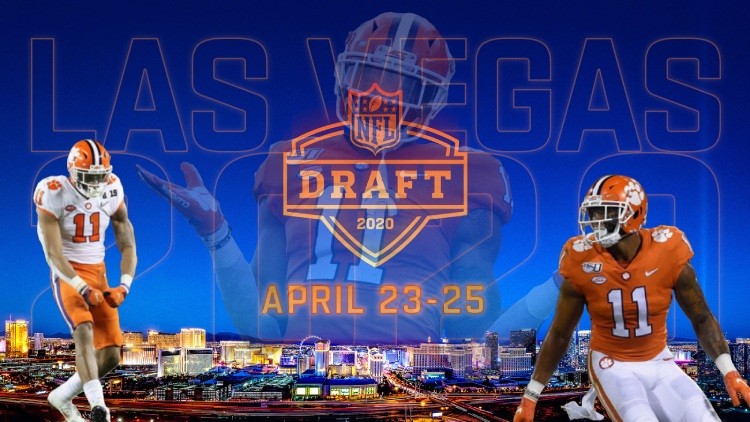 Isaiah Simmons
#1 Overall Outside Linebacker by Football Addicts
Born: July 26th, 1998 (21 Years Old)
Height: 6'4
Weight: 230 Lbs
Position: Outside Linebacker/Defensive Back
University: Clemson
About Isaiah
Isaiah Simmons was a 3-star safety and attended Olathe North High School in Olathe, Kansas. 247Sports had him ranked as the 16th best safety in the nation, and the 3rd overall player in the state of Kansas. Michigan, Nebraska, Missouri all offered Simmons but he would eventually commit to Clemson University on February 2nd, 2016.
Simmons redshirted his freshman year in 2016, and played at safety in 2017 for Clemson. He recorded 49 tackles, one sack, and had six pass deflections that season. In 2018 we would see Isaiah Simmons shifted to linebacker, and completely tear up the field. He had 88 tackles, nine for a loss, and even a pick six against Louisville.
As a redshirt junior this year, Simmons has become the leader of this terrifying Clemson defense and his play backs it up. He has become the most versatile defender in the nation recording 93 total tackles, 14.5 for a loss, seven sacks, two interceptions and two forced fumbles.
As the Clemson Tigers get ready to face off against LSU for the National Championship, Isaiah Simmons has received tons of praise for his performance this season. Not only was he voted as an Unanimous 1st Team All-American, he was named the ACC's Defensive Player of the Year and won the Butkus Award for the nations top linebacker.
Strengths and Weaknesses
Strengths
His most obvious strength is his versatility to play any position on the field. In 2019 he lined up 104 snaps on the defensive line, 203 as a box linebacker, 230 as a slot cornerback, 106 at free safety and even 6 as a regular cornerback. In the NFL he most likely will play at linebacker, but will be no liability in coverage and will be the perfect defender for elite tight ends.
Weaknesses
During this season at Clemson, Simmons played a lot of snaps not at linebacker which allowed his 230 Lb playing weight. If he is going to play a true linebacker position in the NFL he will need to add another 10 or 15 pounds to a very lengthy 6'3 frame.
NFL Draft Projection/NFL Player Comp
NFL Draft Projection
It is safe to say a prospect like Isaiah Simmons is a lock for the Top 10, but it really just depends on when the top quarterbacks come off the board. Whether it is Leonard Williams, Minkah Fitzpatrick or Jamal Adams, there always tends to be that one elite defense prospect that falls further than expected, and a team gets lucky. I currently have him falling to the Jacksonville Jaguars, where he can fill in Telvin Smith's role for their defense.
Telvin Smith was a great linebacker for the Jaguars, and is still able to return whenever he chooses, but Simmons could honestly turn out to be an improvement from Smith. His versatility is unquestioned, and gives the Jaguars a ton of flexibility with an already freakishly athletic linebacker group.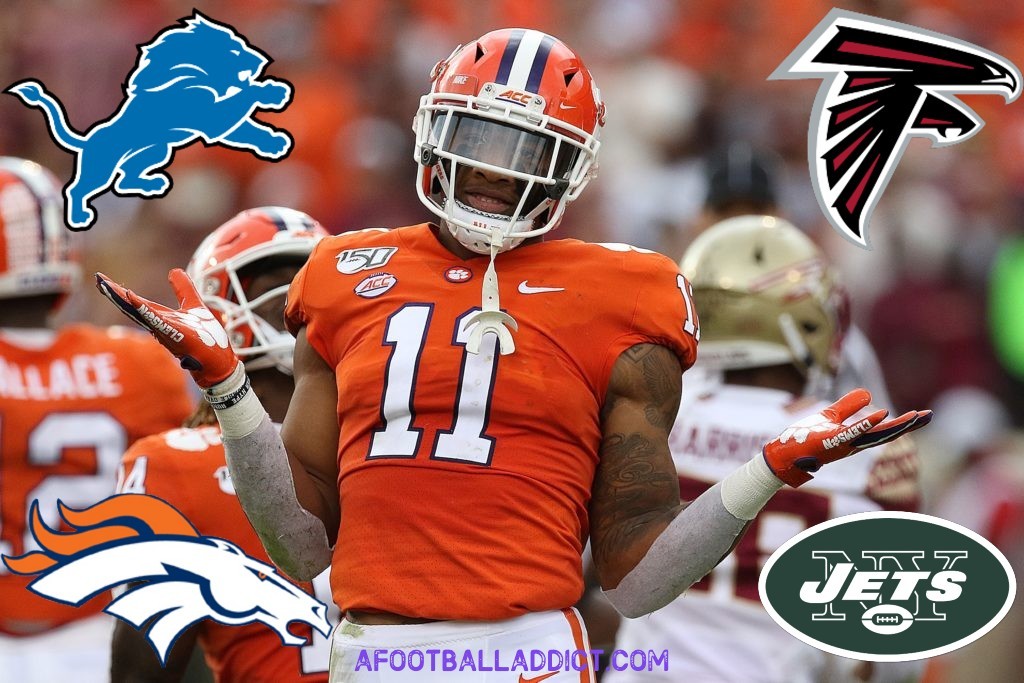 NFL Player Comp
The size, speed, and coverage ability is extremely rare and it is pretty hard to compare him to anyone I have really seen before. Most players in this "safety backer" type of position are really just bigger defensive backs that lack in coverage skills to be a full time safety. Simmons on the other hand is completely opposite of that stereotype.
If you could combine Jabril Peppers and Anthony Barr, you'd have a pretty close idea of what Simmons will be in the NFL. Isaiah Simmons is going to be the first player to transcend the "defensive weapon" position. Think Taysom Hill, but on the defense.