Even though there might not be fans at the games, the NFL season looks to be on it's way for 2020-2021. Which means the Fantasy Football season is underway as well. Each month I will be updating you on trends through mock drafts, fantasy football relevant news, and which players to stay away from when drafting.
Now to the most important position in fantasy football, at least in my opinion, the running backs. If you can hit on a sleeper running back that can make your team from great to unstoppable. At the same time, if you miss on one of your top running backs, your team could be doomed from the jump. Here are a few names to keep in your queue during your fantasy football drafts.
(Having a player in the "Trending Down" section isn't me calling them bad. Continue on!)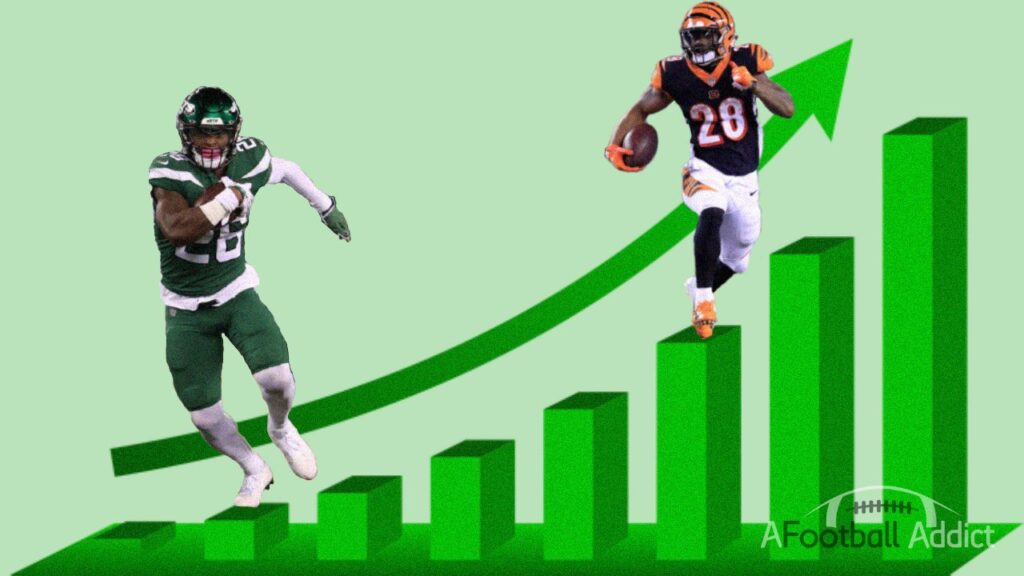 Trending Up
Joe Burrow might be the hot name in Cincinnati right now, but if this offense is going to click it'll be because of Joe Mixon's versatility out the backfield. Mixon The Bengals offense is essentially adding three 1st round picks to their offense this year. Of course Burrow, but also grabbing Tee Higgins with the 33rd pick was pretty much another 1st rounder, and Jonah Williams is returning from injury this season. I am confident that this offense will be a lot more potent than last year and Joe Mixon will benefit greatly from that.
Kareem Hunt
I will say this one last time, as it looks like Hunt is here to stay, but I wouldn't have let him come back to the league. The fact is though, he is. He is really talented and currently a great stash in the mid rounds. The Cleveland Browns success last year came when they rushed the ball down the opponents throats. Kareem Hunt is playing for a contract, in a run heavy offense, a greatly improved offensive line, AND will be used in the passing game. Talk about a high floor with the possibility of upside. Everything points up for Hunt currently if your looking for a running back near picks 60-75.
Le'Veon Bell
If I were to tell you you could get Le'Veon Bell with your 5th pick in your fantasy draft, pretty much everyone I know would take that. His last year was definitely rough to watch, and go through if you were a fantasy owner, but I think the Jets offense improves this year. He is currently being taken after players like Miles Sanders and Cylde Edwards-Helaire, who have yet to put any Not too much worse can happen to the Jets this year, and hopefully Adam Gase realizes if he doesn't use Bell his job will most likely be lost.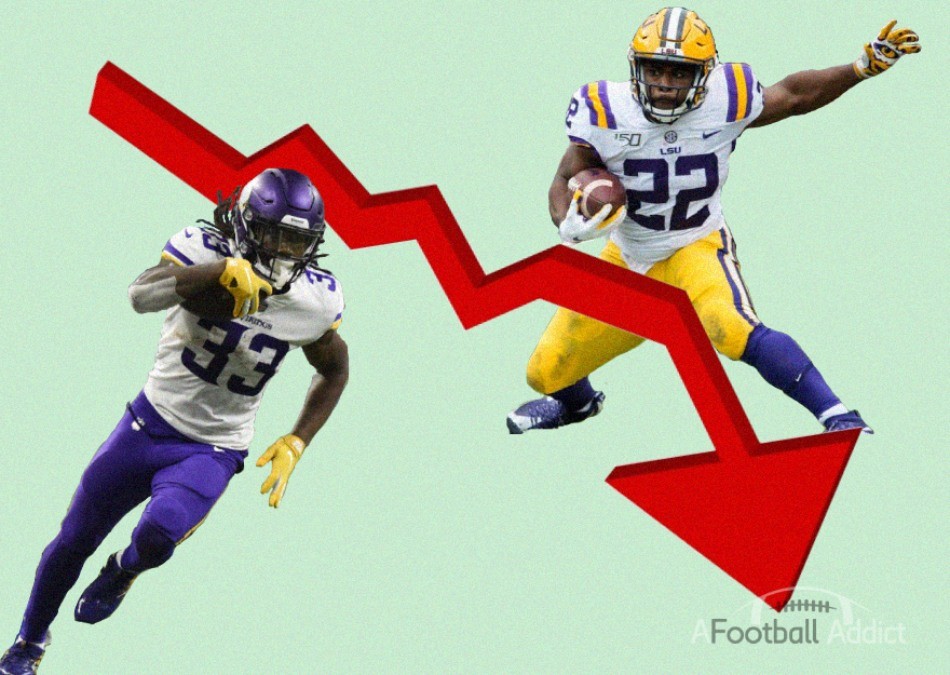 Trending Down
Dalvin Cook
Dalvin Cook helped me win my fantasy league last year, along with 1,000s of other teams. Now he wants to get paid, and is currently holding out until that happens. The Vikings and Cook are reportedly very far apart in numbers, which spells for a long process. Until further notice I suggest ignoring Cook unless he happens to be available past the Top-40 picks. He will most likely play at some point this year, and if he does it will be during the important games for fantasy football, so he does hold value. I wouldn't draft him until I'm looking for a FLEX or later.
Clyde Edwards-Helaire
The Chiefs offense is one of the most potent offenses I have ever seen. Patrick Mahomes can, and will, make everyone around him better, but Clyde Edwards-Helaire shouldn't be going over Miles Sanders or Kenyan Drake. This is one of the worst training camps to be a rookie considering the state of the NFL's off season, and could make jumping into a new offense even more difficult than usual. He also will be splitting reps with Damien Williams, on top of everyone else in the offense. While he does hold solid value in PPR leagues, his stock is currently too high for me to personally suggest taking.
Leonard Fournette
Fournette had a career year rushing the ball for the Jaguars last season, and had more receptions than his first two seasons combined. The down side? Well first off him being on the trading block doesn't spell good for his usage rate. Neither does signing Chris Thompson, a running back who only catches the ball. Unlike Cook, by no means am I suggesting to not draft Fournette this season. Just don't get caught reaching, let him fall to you in the draft.