Could Matthew Stafford Become a Buccaneer?
There has been a lot of hype about Tua and the Detroit Lions, and while it does make sense, I believe this most likely won't happen. We all have talked about Joe Burrow not playing for the Bengals, but if anyone would pull an Eli Manning it would be Tua rejecting the Lions. BUT. Could Stafford still be on his way out either way?
If the Lions don't get their quarterback of the future in the 2020 NFL Draft, it isn't panic mode yet either. They could still ultimately try and trade Stafford if he forces their hand, and looks to find a new home to chase a ring. If they do, the 2021 NFL Draft has plenty of quarterback talent as well, and could wait till then to find their answer. Trevor Lawrence, Justin Fields, and even names like Jamie Newman and Tanner Morgan are potential franchise quarterbacks in this next draft class.
With all that being said, there would be plenty of teams fighting for Stafford's talents. I have seen teams like the Chargers talked about, as well as Miami, but I believe the perfect fit for him would be Tampa Bay. I am going to discuss why this wouldn't only be the best move for Detroit to make, but also why Tampa Bay should be testing all possible ways to make this happen.


Why it Works for Detroit


Early in 2019 we saw a lot of good things going for Detroit, and were looking to battle for a playoff spot in the NFC. Though they ended up tying the overall game, they looked good in Week 1, won against the Eagles, and played a close game with the Chiefs. But that became too much of a trend for the Lions this season; losing the close games.
Then the injury bug hit. Suddenly the Lions were without their $90 million defensive end, starting cornerback and safety, and of course the Stafford injury. By Week 12 they were on to their third string quarterback due to a Jeff Driskel hamstring injury that would ultimately put him on IR as well. While they still were able to compete (some how?) in a few of the games, the writing was on the wall for the Detroit Lions season once Stafford went down.
It is safe to say that the Detroit Lions are trending down, and are doing so at a fast pace. Bob Quinn has constantly said he wants to build this team through the trenches, yet they have one of the worst offensive lines in the NFL and have yet to find a playmaker across the defensive line. Their window of opportunity is closing, and it is safe to say the Lions are in the middle of an identity crisis for their organization.
Matthew Stafford was on fire in 2019 when he was healthy, finishing the season with nearly 2,500 passing yards and 19 touchdowns in just the 8 games he played. He was holding a quarterback rating of over 106, and looking at one of the best seasons of his career. With him returning healthy, there is no question Stafford would cost a 1st round pick, and probably more to acquire his talents.
This is a team that needs more talent across the roster, and acquiring more draft picks certainly seems like the right move. If they were to move on from Stafford it would obviously set the Lions into a full reset mode. They would have Tampa Bay's 1st round pick, and whatever else comes from that trade, plus their own pick which will most likely be a Top 3 pick in itself. Selling the house seems like the best case scenario for this team, and the Miami Dolphins have set up a perfect blueprint for them.
If they shipped off Slay for another potential high draft pick, the Lions could easily find themselves in the same position the Dolphins are in now. Two 1st round picks, potentially three, and another high 2nd round pick is an amazing starting point to help this roster. Not to mention this year's 3rd overall pick in 2020. They could look to find a play maker like Isaiah Simmons, Jeffrey Okudah, or even Derrick Brown with that pick, go all in on a quarterback in 2021, and still have picks to build around that QB.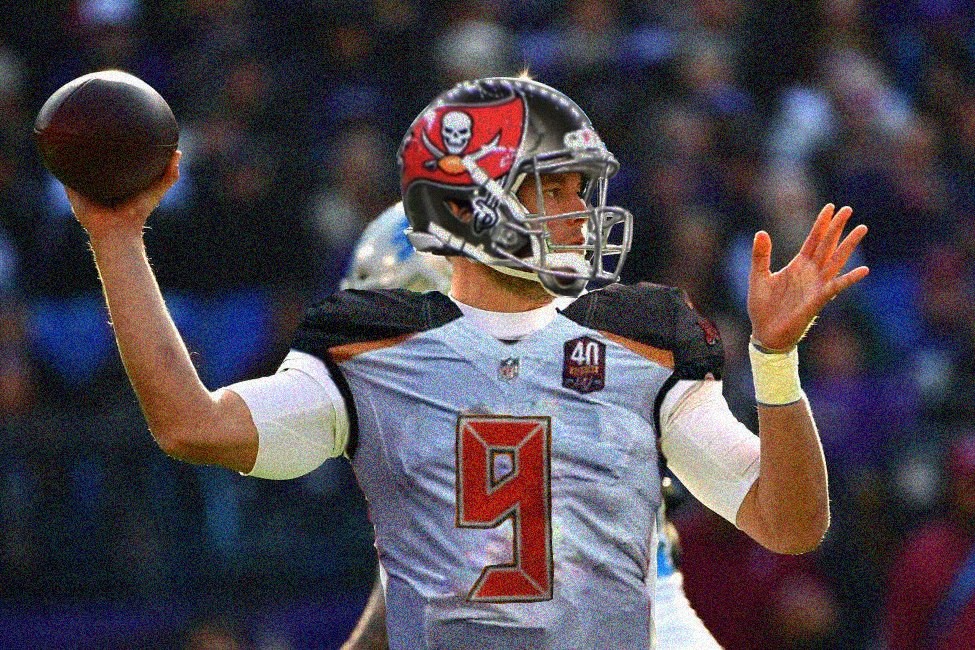 Why it Works for Tampa Bay

Now that we have talked about why this deal works for Detroit, let's talk about why Tampa Bay should be licking their chops to get a player like Matthew Stafford. Bruce Arians didn't come out of retirement to not push for a championship, and compete to win. I also don't think he would be too fond of having to rebuild completely from the ground up either.
If they went with a rookie quarterback, he probably isn't going to be one of the top quarterback prospects like Burrow, or even Herbert. Arians is a quarterback guru, but it could be a challenge even for him to win early with one of those young quarterbacks. The NFC South is another division that is about to become wide open with Brees heading to retirement, and Carolina possibly dramatically changing their team. If the Buccaneers were able to have a quarterback like Stafford in this offense, it would be hard to not have them as favorites to win the division in a few seasons.
The Bucs already have possibly the best wide receiver duo in the NFL with Mike Evans and Chris Godwin. Both players were in the Top 5 for receiving yards last season (before Mike Evan's injury), and are the fuel to this explosive offense. That isn't even including the idea of getting O.J. Howard used more in the offense. If a partially blind Jameis Winston could throw for over 5,100 yards, Matthew Stafford and Bruce Arians will find a way to break 6,000 yards passing.
Tampa will have a few major free agents to resign, but with nearly $85 million in cap space this year, they should still have plenty to build the roster forward. That $85 million is 3rd in the NFL; making Tampa Bay an expected big player in free agency. You have names like Tony Jefferson, Chris Harris Jr, Dante Fowler Jr, and plenty more that could fill immediate needs for the Bucs.
As stated earlier, the Tampa Bay Buccaneers window of winning is about to become a lot more open in the NFC South. We saw what Arians was able to do with Carson Palmer, and Matthew Stafford is way more talented than Palmer was when he landed in Arizona. The Bucs pockets are deep, and can flip this team around faster than most expect.
Bring Matthew Stafford in and save him from the hell that is the Detroit Lions.