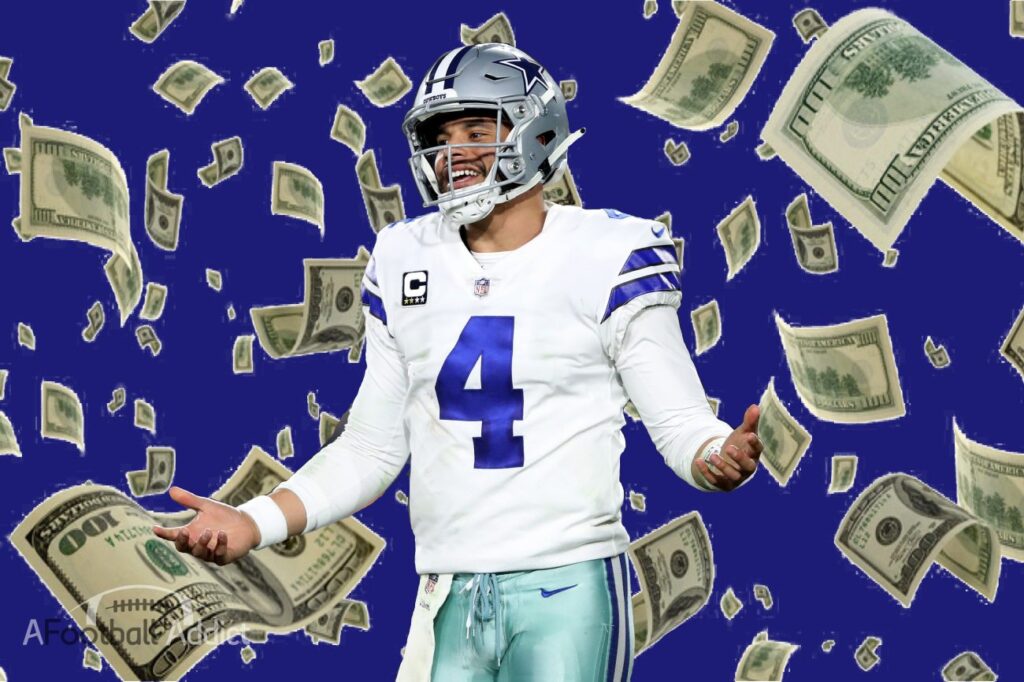 Cowboys Nation can finally breathe, at least for this season. ESPN's Adam Schefter reported earlier that Dak Prescott plans to sign his one-year franchise tender by Monday.
This new deal guarantees Prescott $31.4 million for just the 2020 NFL season. That amount makes him Dallas' highest paid player in franchise history. It also makes him the 7th highest paid quarterback in the NFL currently.
Dallas will have until July 15th to come to terms on a long term deal with Dak Prescott. If this fails to happen by that deadline, Prescott will play under that $31.4M amount. He is the last of their three headed offensive attack to be signed long term, and is looking for upwards of $35 million per year.
NBC Sports' Chris Simms reported back in May that Dak had a five-year, $175 million offer on the table. In order to sign for five years Prescott is looking for $45 million in the 5th year of that contract in order to keep up with the expected inflation of the salary cap.
Whether he deserves to be the highest paid QB or not, he has been one of the NFL's best bargin over the past four years. Dak Prescott was taken in the 4th round of the 2016 NFL Draft, meaning is has been vastly underpaid so far. In his entire career, Prescott has earned less than $5 million from the NFL. It is safe to say no matter what contract he takes, he is in for a big pay raise.