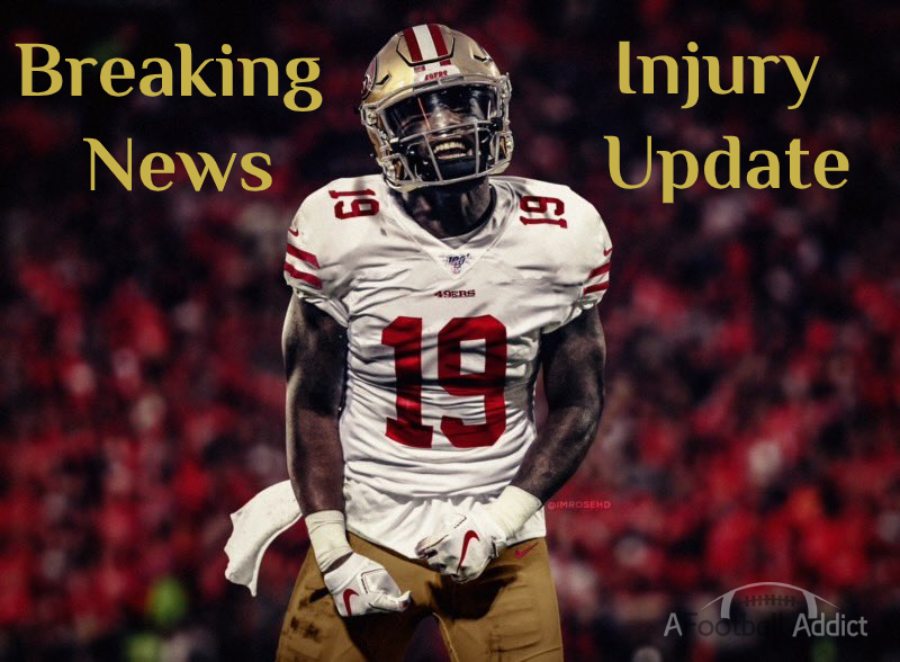 2020 was going to be a bright season for San Francisco 49er's wide receiver Deebo Samuel, but suddenly things have come to a hult. The team reported on Thursday that Samuel underwent surgery to repair a Jones fracture in his left foot.
The injury occurred during a throwing session with teammates in Nashville, Tennessee. The team currently has no time-table set for his return, but should know more once the team is expected to report back in July.
A Jones fracture is not a simple injury to overcome either. It is an injury that is easy to re-aggravate and can cause all sorts of issues moving forward. It will most likely cost him 10-12 weeks of recovery time, thus ending his off-season. It could also cause him to start the season on the PUP list, which then costs him the first six weeks of the NFL season.
On the bright side of things though, Deebo took to IG Live post-surgery saying "Surgery went perfect." and "In 10 weeks there will be a better Deebo than you have seen. I'm telling you. Legendary." 
Samuel was one of the bigger surprises to come from the 2019 NFL Draft last season. He led San Francisco in receptions with 57, and receiving yards with 802, as a rookie and could have possibly been the Super Bowl MVP if the 49ers were able to come out on top.