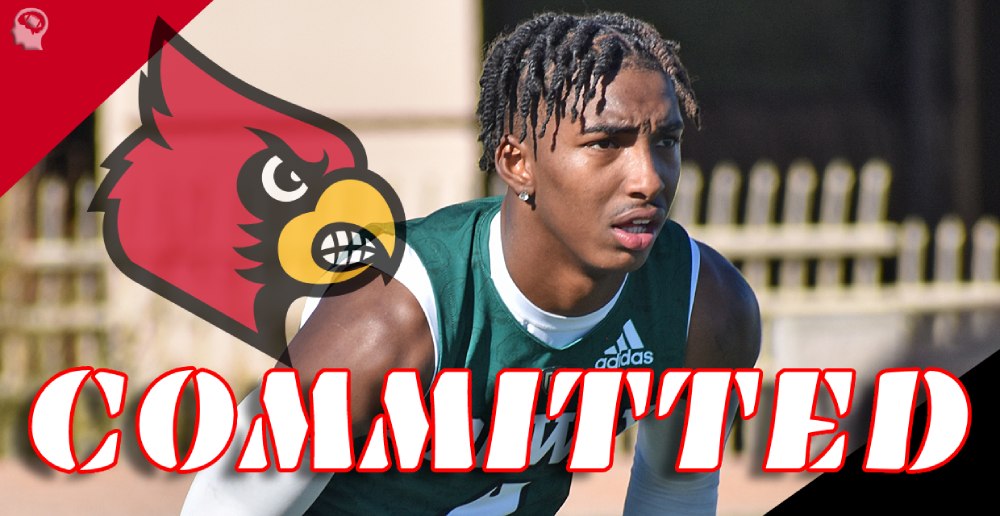 The Louisville Cardinals just picked up another huge recruit for their '23 recruiting class Thursday morning. They once again have dipped into the state of California and nabbed one of the top defensive backs in the state. Four-star cornerback Aaron Williams made it official via social media that he will be joining the Cardinals.
Aaron Williams is a four-star cornerback out of Centennial High School in Corona, California. He stands 6'2, 185-pounds and is currently ranked as the No. 1 cornerback in the state of California. He has over 30 offers and was looking at schools like Clemson, Oregon, and Miami before committing to Louisville. 
I had a chance to get introduced to Aaron Williams while he was in Dallas for the TrueBuzz Battle 7v7 Tournament and we spoke quickly about the schools he was interested in. He went on to list pretty much every school in the book that was interested in him, and at the time he didn't seem too sure on where he would end up. I followed up with what teams were seriously in the running and of the schools he mentioned Louisville definitely felt like a longshot. Turns out there was a good reason they were included.
This is now the fourth commitment the Cardinals have gotten out of Cali in the Class of 2023. Williams' commitment jumps Louisville to the No. 5 overall class in the 2023 recruiting cycle. That puts them over powerhouses like Georgia and Ohio State.