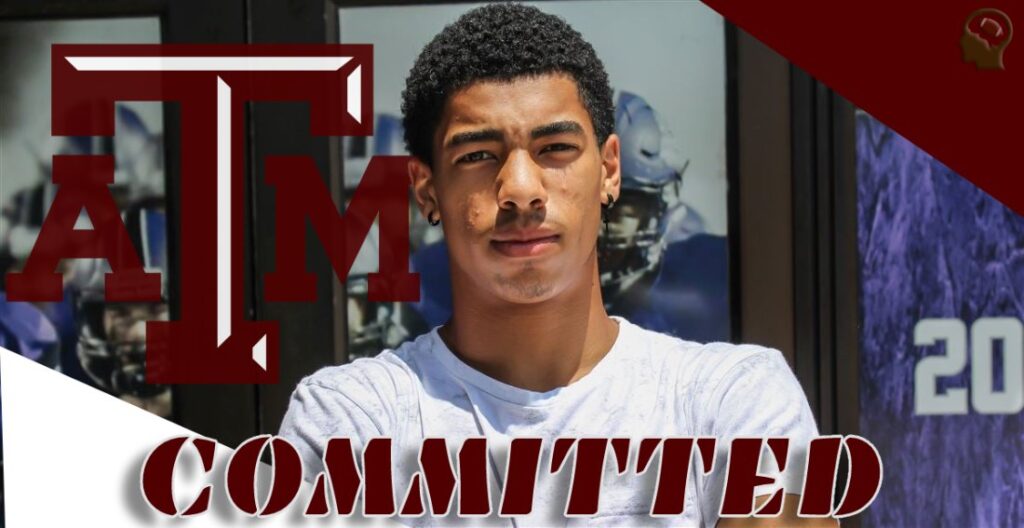 Jimbo Fisher has pulled out the big guns during this 2022 recruiting cycle. So far he has been able to land big in-state names like Bobby Taylor and Conner Weigman, and now Fisher is looking outside the state. Four-star wide receiver Isaiah Sategna, out of Fayetteville, Arkansas, announced via Twitter that he will be committing to Texas A&M.
Isaiah Sategna is a four-star wide receiver from Fayetteville High School in Fayetteville, Arkansas. He is ranked as the No. 1 prospect in Arkansas, and a Top-40 receiver in the country. This also now makes for the third year in a row that the Aggies have taken the top player in the state of Arkansas. Sategna isn't just an elite football recruit, he is also one of the fastest kids in the US. He plans to participate in track and fields at Texas A&M, and mentioned the Aggies' history with football players running for the track team as a draw.
His father Mario Sategna is an assistant track coach at the University of Arkansas. His mother Dahlia Sategna competed in the 1992 Olympic Games representing Jamaica. Both were stand out track stars at LSU (where they met) and were coached by current Texas A&M track coach Pat Henry.
Sategna received offers from 28 schools, and dropped a Top-10 schools list earlier this week. Those ten schools would be Arkansas, Baylor, Florida State, Missouri, Oregon, Oklahoma State, USC, Texas Tech and the Aggies. Receivers coach Dameyune Craig was in charge of his recruitment, and built a great relationship with Isaiah.
This jumped the Aggies to No. 4 in the '22 recruiting class rankings, and 3rd in the SEC behind LSU and Georgia. Texas A&M has recruited some of the best defensive talent in the country and looks to be shaping up their offense too. Sategna is the out of state first prospect to commit to the Aggies this year, and the second wide receiver. The other would be Noah Thomas out of Clear Springs High School. Don't be surprised to see Texas A&M continuously staying in playoff contention for years to come.