Through the past seasons of college football we have seen plenty of high recruits shuffle around the nation, in search of their true football home. Though some like Kyler Murray and Baker Mayfield find a campus they can flourish in, plenty more get lost along their search for stardom. That doesn't mean that the talent just goes away with the quarterback though. This is why I love the Senior Bowl, the NFL Combine, and basically the entire draft process. It allows these athletes a final chance to show what they can provide outside of a scheme or a coaching system.
It isn't perfect, but every year it shows franchises, athletes from a school like North Dakota State and Texas Tech that wind up changing the franchise nearly instantly. A name I believe could truly benefit from this process would be Auburn quarterback, Jarrett Stidham.
Coming out of a 4A high school in Stephenville, Texas, Stidham was a 5 star recruit by many, and accumulated over 3,900 total yards and 50 total touchdowns in his senior year. Even with missing a majority of 2 games due to an injury to his throwing hand. Not only did he pass for over 2,900 yards, he also was able to nearly break the 1,000 rushing yard mark as well with 969 yards and 15 touchdowns. He would go on to be named an Under Armour All American, and be ranked in the Top 40 recruits in 247Sports (13th), Scout (33rd), and ESPN (37th) as well. ESPN ranked the young quarterback as the 2nd best dual-threat quarterback in the nation, only behind Texas High School Football legend Kyler Murray. Originally committed to Baylor University out of high school, Jarrett would later transfer to McLennan Community College for a semester without football before finishing his career as an Auburn Tiger.   

Coming into the 2018 season, Stidham and the Auburn Tigers were a fringe playoff team starting the Preseason Polls at #9, peaking at #7 and finishing the season outside the Top 25 despite a complete inhalation of Purdue in their bowl game (63-14). Talk about a whirlwind of a season am I right? Though this season was messy to say the least, Jarrett Stidham did show flashes of his NFL skill set multiple times, but with that whirlwind went Stidham's NFL Draft stock as well. Many scouts, analysts, and even Auburn fans, were quick to forget last season's SEC West Title which had wins over Georgia and Alabama and even kept it close with #3 Clemson. Oddly enough, Jarrett Stidham had pretty similar numbers in both of these seasons with actually LESS interceptions this season. In 2017, Stidham had 3,158 passing yards, 18 touchdowns and 6 interceptions on 370 pass attempts vs his 2018 2,794 passing yards 18 touchdowns and 5 inceptions 369 pass attempts. The biggest differences in the seasons I saw was actually on the rushing side of the ball. In 2017 Stidham had 153 yards rushing and 4 touchdowns on 103 carries, which isn't much, but in 2018 he was held to ONE yard rushing and 3 touchdowns on 72 carries. Yes 1, and he was even sacked less in 2018 than he was in his 2017 campaign. Him being limited with his rushes makes him a lot less dynamic of an athlete, and I feel like this is an area NFL coaches could sneak around. He was the number 2 rated Dual Threat quarterback for a reason. The Auburn Tigers were a rush heavy team which rushed the ball 60% of the time with Stidham at quarterback. Therefore, in my opinion, hiding Stidham's true passing ability. For example, in Stidham's first game at Baylor as a starter (his freshman season), he threw the ball 33 times with a 69.7% completion rate for 419 passing yards and 4 total touchdowns (1 rushing). This game would actually wind up setting his career high in passing yards, and tying for 7th in the most pass attempts out of his 30 career games.
In Auburn's opening day game against Washington, Stidham flashed his ideal passing ability early in the first quarter. He throws a perfect fade ball to their tight end in the corner of the end zone. The placement of the ball is a textbook example of how you would like to throw a fade route. Later on the very next drive, Stidham looks through his progressions, climbs the pocket with his eyes down the field, and extends the play to the right for a first down pass. Three minutes into the 2nd quarter, in the red zone with a 9-3 lead, all progressions were looked through and then checked down to the running back for a 5 yard pick up. In their Bowl win versus Purdue Stidham used a semi-pump fake to draw the safety off his receiver to complete the throw. Characteristics like these don't just show why he is being vastly over looked in this class but also why I think he could be one of the most NFL out of the names like Lock, Haskins, and Daniel Jones.
In the 2nd quarter of the Texas A&M game Stidham launches a nearly perfect placed ball from his own 4 yard line all the way to the opponents 39 yard line. Would be knocked out of the receivers hands. Later in the 2nd quarter, with the Tigers facing a 3rd down in the red zone, Stidham throws from 15 yards out on the right hash marks to the back of the left corner of the end zone. Put the ball in a window only the receiver could grab the ball. Going back to the first half of the bowl game versus Purdue, to add the exclamation point onto the half, the Tigers added to their 42 point led with a perfectly launched ball into the end zone. Stidham dropped a beautiful high arching pass, 34 yards, into a pocket opposite side of the defender to set the record for most points scored in a first half of a bowl game.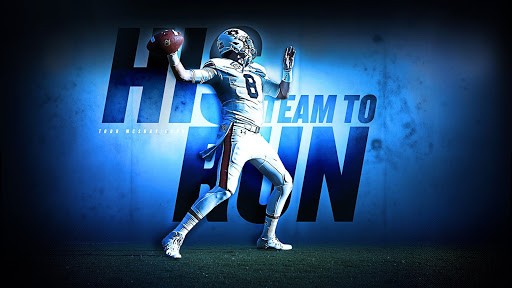 In the Washington and Tennessee games he would be careless with the ball by either pushing for covered yards or trying to not take the sack. Against Washington he had two near fumbles trying to throw while being sacked and threw a pick falling into a sack against Tennessee. His short to intermediate throws are surprisingly worse than his deep ball.
Auburn's offense was built around a lot of short passes and screen passes, that would sometimes whiff causing the receiver to make an adjustment on the ball. Meanwhile some of his prettiest passes are his deep passes down the field. One of the best stats that sums up Jarrett Stidham is he has only thrown 13 interceptions out of his 849 career pass attempts in college. He will leave Auburn with a interception percentage under 2%. .015% to be exact. With that being said, I think he is pretty comparable to Alex Smith or a healthy Jake Locker.
In order for him to transform into a franchise quarterback he will need an organization that will have a scheme that Stidham could mesh into very well. Auburn's best year with Stidham was when their run game had a work horse in the back field that could help open up his best trait, the deep pass. Below I listed a few teams I think would have the talent around him, and the scheme to provide a low floor for the upcoming rookie.

Perfect Fits:

Washington Redskins
The Redskins suffered one of the worst runs of injuries in football last year, but still found a way to nearly make the playoffs. I believed that Alex Smith could really take this team further than people expected, but after his leg injury, Smith will have one season left on contract and will most likely be moved on from. Jay Gruden has shown his ability to make subpar quarterbacks look pretty damn good under his coaching, and has never had the chance to really mold a prospect of his own.
Kirk Cousins and Alex Smith are both pretty similar to Stidham in their ways of football IQ, accuracy, and their ability to sneak out of the pocket for yards on their feets when needed. Derrius Guice has yet to prove himself, but I was a big fan of him last year coming to Washington. I believe he will pick up as the lead role and catch a lot of defenses off guard.
New York Giants
The Giants have a few options in 2019 and they aren't all very pretty looking. Eli could play next year, and it would be pretty tough to watch, but it might happen. If they do draft a quarterback, waiting to draft Stidham in the later 1st/2nd round could allow them to fix their offensive line in this draft as well. The Colts showed us that adding, and more importantly hitting, on offensive linemen in the draft can completely flip on offense.
Offensively you couldn't ask for better set of screen friendly receivers with Odell Beckham, Sterling Shepard, and Evan Engram, and Saquan will is the exact workhorse Stidham could harmonize with in the future. This team has the best chance to recreate the feeling of the NFL level of the Auburn team he was playing in just a few months prior to this.
Pittsburgh Steelers
The Steelers are going through a lot, I completely understand why they might not be looking at the quarterback position right now but I also believe Ben is out of gas in Pittsburgh. Stidham could sit under Ben for one more season and learn NFL defenses as well as his nice, brand new offense with JuJu Smith Schuster and James Connor.
Even if Antonio Brown does divorce himself from the organization, JuJu is still electrifying in the screen game, and Connor provides a pressure relief you need with a rookie under center. Ben Roethlisberger is at the stage where it is smart to have a good back up quarterback, and if Stidham is there with in the 2nd Round with the Steelers, they would be wise to select him.