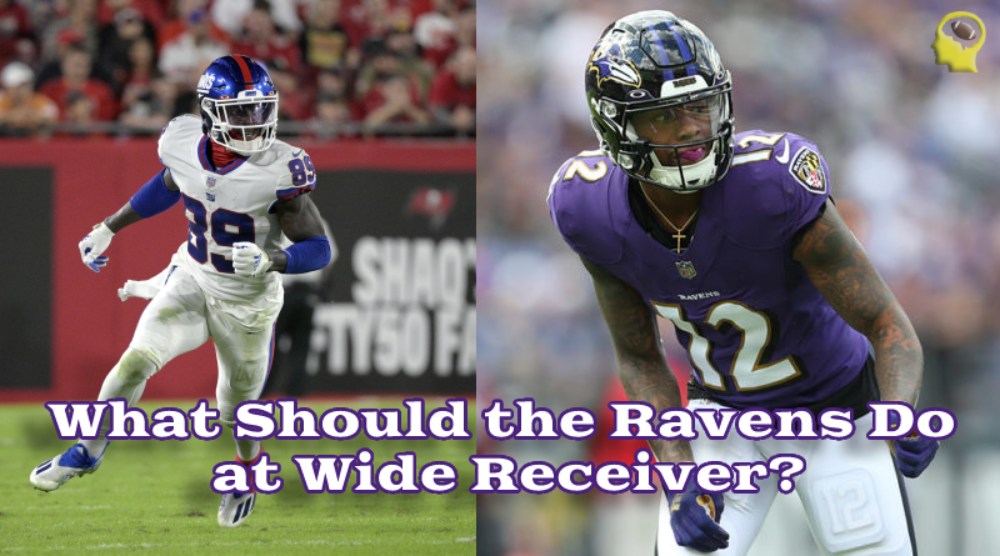 During the 2022 NFL Draft Marquise Brown was shockingly traded away to the Arizona Cardinals. It was reported that Marquise had been on the trade block for roughly an entire year, and the writing had been on the wall for a while. This is not the best news for Ravens fans as not only do they already have thin options at receiver, this was a great friend to Lamar Jackson.
Run With What They Got
So the Ravens do have a few unproven options they could test out currently on the roster. Receivers like Devin Duvernay and Tylan Wallace have been on the roster for a few seasons now with very limited in-game reps given to them. Devin Duvernay has freaky speed just like Marquise Brown does, and was actually a sprinter at Texas while playing football. Ironically he is also the cousin of Kyler Murray, the quarterback of the Arizona Cardinals.
As long as Rashod Bateman stays healthy I firmly believe he can take over as WR1 for the Ravens. He was a very talented receiver at Minnesota, and will hopefully offer a wider skill set than Marquise Brown.
Sign a Veteran Receiver
With all the talent that was available at receiver in the NFL Draft it feels like many forgot who is left in free agency. Names like Jarvis Landry, Will Fuller and even Julio Jones are still up for signing. There has reportedly been interest from Baltimore in signing Jarvis Landry throughout social media. If the Ravens could add someone like Jarvis Landry or Julio Jones the offense would suddenly look very scary once again.
This is something they would have to be very careful with and work around a very limited amount of cap space. With Lamar Jackson's contract coming up, this would more than likely just be a one year addition to make a Super Bowl run.
Trade for Kadarius Toney
For reasons unknown to me, the New York Giants have reportedly been shopping Kadarius Toney. Someone who the Giants had just recently spent the 20th overall pick on just last year. Toney did struggle to get onto the field his rookie year, but when he did there was no question he was special.
Baltimore has already made an attempt at snagging Deebo Samuel this offseason but failed to do so. Toney isn't exactly the same receiver as Deebo but he does offer plenty of things that could make the Ravens offense berserk.