Where Will Andy Dalton Land?
The Cincinnati Bengals have the first pick in the 2020 NFL Draft, and all signs point to Joe Burrow being that pick. When that happens, Andy Dalton will now become a big trade target for a lot of teams in the NFL. As of late, you think of Andy Dalton as a game managing quarterback, who isn't going to get you where you want to be. Many forget that just five years ago he had a great season, and in 2018 he played well before his season was cut short from injury. Nearly ten years ago draft analysts were criticizing the Seahawks for taking Russell Wilson over Andy Dalton, even though it has turned out silly to even consider that now.
And before you start thinking I am here to convince you Andy Dalton isn't a middle of the pack quarterback, or that he is a dark horse MVP candidate, don't worry I'm not. The Bengals MIGHT get a 2nd round pick for him. However, can he still win games as a starter? Yes. Could he possibly lead a team to the playoffs? If he could lead the Bengals I don't see why he couldn't lead anyone else. If you give him a good roster to mesh into, I really believe Dalton could do everything you would want your starting quarterback to do.
We have quarterbacks asking for $30 million a year with no playoff wins, and a bunch of older quarterbacks who might break down in the middle of the season. Dalton is set to make under $18 million in 2020, which is the 18th highest for NFL quarterbacks. Nick Foles, Kirk Cousins, and Joe Flacco all will make more than that in 2020. A cheap, reliable option that is easy to cut ties with if they really need to.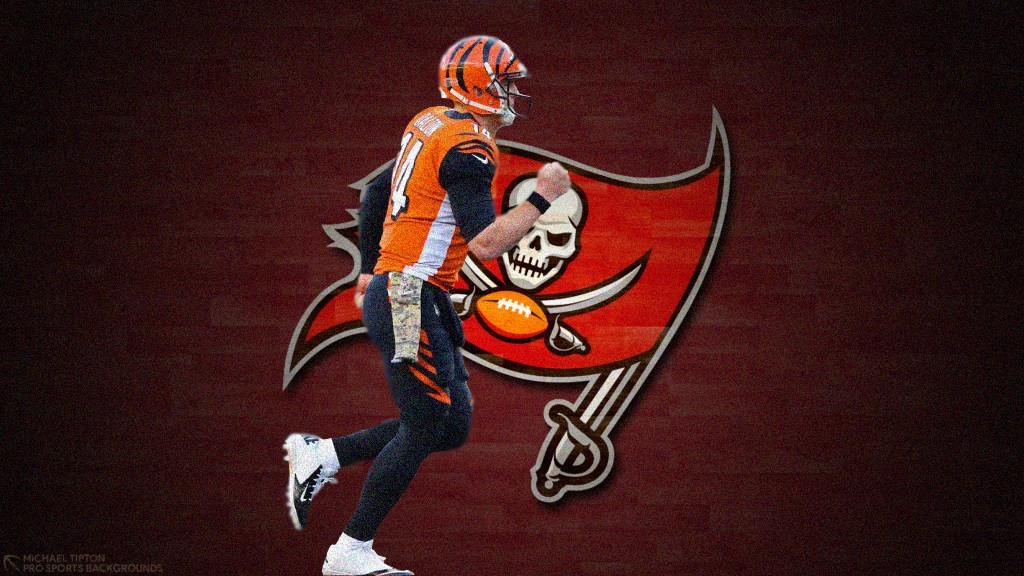 Tampa Bay Buccaneers
Tampa Bay has been a landing spot for pretty much any free agent quarterback available. Phillip Rivers, Teddy Bridgewater, and even Tom Brady. That's because this is a quarterback's dream of an offense, and it requires a high football I.Q. to run Bruce Arians offense. Even with Winston's amazing "30 for 30" season, the Bucs still found themselves winning seven games, and were beating good teams at that. There is no reason to overspend on Jameis Winston, so if the team can't come to terms with him this off season they could look to Andy Dalton to captain the ship for 2020.
Mike Evans is one of the league's most underrated stars, and recently got a great partner in crime in Chris Godwin. I would say they are more of a reason why this offense works so well rather than Jameis Winston's ability to make plays every so often. They also have the 3rd most cap space to help build this team into a playoff contender. Tampa still gave up 47 sacks, so they need to work on the offensive line, but they have the cap space to address that issue in free agency.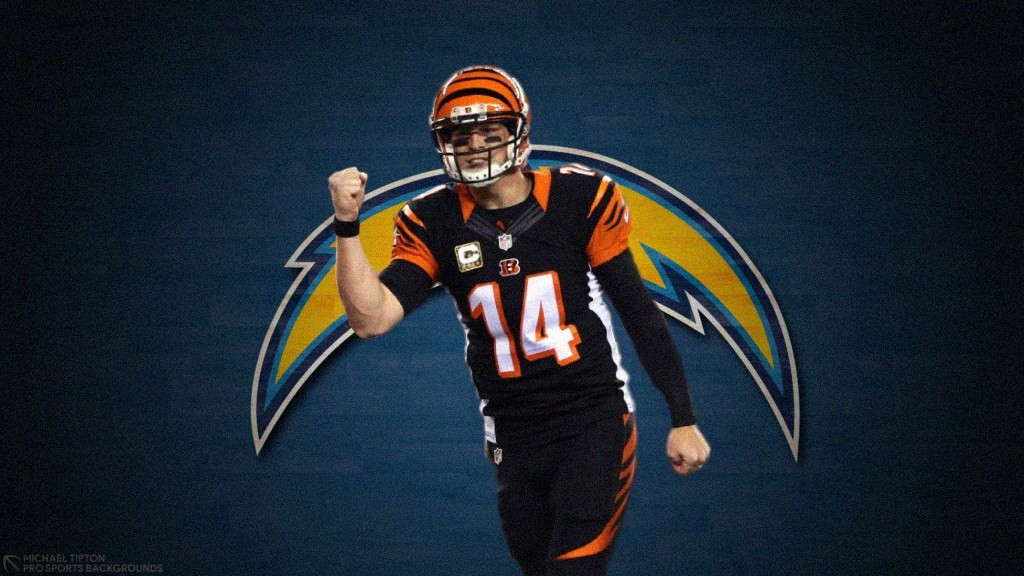 Los Angeles Chargers
Phillip Rivers is finally on the move from the Chargers, and are now going to explore the quarterback market for the first time in over 15 years. The Chargers have many similarities as the Bengals did back when they were winning games. Kennan Allen is one of the top wide receivers in the league, and Mike Williams has a lot of promise himself too. Hunter Henry will hopefully be fully healthy in 2020, and be a very reliable option at the tight end position. Their defense is pretty much sound at every level, with stars across the entirety. If they resign their running backs, they will have one of the best duos in the league.
They can still select a guy like Herbert, or maybe even Tua, and not let him have to carry the franchise from Day 1. Dalton still has a few good years left, giving them a great bridge for the offense. Andy is a perfect veteran quarterback to learn from, as he knows what it takes to win, is a true professional, and has worked under many different offenses through his career. They can still compete in the AFC, as they do have a very talented roster despite the down year, and give their rookie a good mentor for the future.
The Chargers have seemed to be a bit lost over the past few seasons, never really living up to the potential you think they have. This roster can potentially be an 11+ win team in my opinion. We saw a team like the Tennessee Titans rebound into one of the toughest teams to play towards the end of the year, when they were projected to be at the bottom of their division. Could Andy Dalton be the Ryan Tannehill to get things moving for Los Angeles?
New England Patriots
I really can't wrap my head around Tom Brady playing for another team in his career, especially when he will be turning 43 in August. The more I think about it piece by piece though, the harder it seems like Brady would want to come back all things considered. The Patriots do have over $44 million in cap space, but if Tom takes almost $30 of that, then they won't have any way to improve from this year, which ultimately was one of the roughest Patriots season's I've witnessed.
This brings in question what things could be like if they only had to pay half of that to their quarterback if they traded for Dalton instead. For starters they could then for sure re-sign free agents like Kyle Van Noy, Devin McCourty, or Jamie Collins. Then they would still have room to target one or two more players in free agency to really help fix their flaws. Names like Emmanuel Sanders, Randall Cobb, or Robby Anderson come to mind. You also have people like Jermiane Kearse, Dontrelle Inman, and Chris Hogan available too, giving you plenty of options to add depth at receiver for cheap. For the offensive line they could look to sign free agents like Jack Conklin, Bryan Bulaga, or even Andrew Whitworth if he still wants to give it a go in 2020.
All signs have pointed to Brady's departure from New England, but since they are the Patriots, they are ready for it. If the Patriots were to trade for Andy, and make any of these moves I mentioned earlier, they really could still remain atop the AFC. It will be a test to see if Bill Belichick really does run things the way he does. Their defense was historic at the beginning of the season last year, and can retain most of the parts of that defense for next year. Yes it might have been against bad teams, but that's what good teams are supposed to do against bad teams. New England can surround Dalton with the tools to win games without asking him to do it himself.